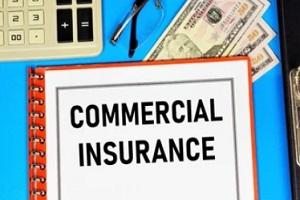 Commercial insurance is a type of insurance policy designed to protect businesses and their assets in the event of natural disasters, theft, lawsuits, and accidents. It encompasses several specific types of policies geared toward the risks that different types of businesses may face. The coverage afforded by commercial insurance depends on the company's specific function, areas of operation, and other factors that influence its risk.
Commercial insurance is one of the most valuable investments a business can make when first starting out because it can offer protection from substantial financial losses that may mean the difference between keeping your doors open or closing for good in case of a lawsuit or accident.
Commercial Insurance Versus Business Insurance
Commercial insurance and business insurance are interchangeable terms used to describe the same type of coverage. Therefore, a commercial auto insurance policy and a business auto insurance policy are the same types of insurance.c
There are many types of commercial insurance available to protect against the variety of risks that businesses commonly face. Here is a closer look at the different types of commercial insurance that companies should consider and their functions.
Commercial General Liability Insurance
The purpose of commercial general liability insurance is to protect a business in case a third party or their property is harmed or damaged as a result of their business activity. It can help with claims such as bodily injury and property damage as well as libel, slander, and advertising mistakes.
Commercial Property Insurance
Commercial property insurance can protect a company's physical location and its assets, including inventory, tools, furniture, computer equipment, and accounts receivable. Examples of coverage include damages caused by fire, lightning, or a break-in.
Business Income Insurance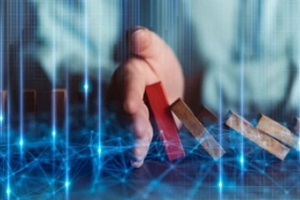 A business income insurance policy can replace the revenue that a business loses when it is unable to open due to a covered type of property damage. Also known as business interruption insurance, it is useful for covering operating expenses such as monthly bills, tax payments, rent or mortgage payments, and payroll until the company is able to reopen following a covered incident.
Business Owners Policy
A business owners policy is a popular type of insurance for smaller businesses because it combines three important coverages into a single policy at a reduced price. It contains commercial property insurance, commercial general liability insurance, and business income insurance.
Commercial Auto Insurance
A commercial auto insurance policy covers a company's employees while they are on the road driving for business purposes. Some of the most common types of commercial auto coverage that are available to business owners include property damage liability, collision coverage, bodily injury liability coverage, medical payments coverage, rental car coverage, and uninsured/underinsured motorist coverage.
Errors and Omissions Insurance
An errors and omissions insurance policy, also known as professional liability insurance, can help a business if a customer sues for financial losses because of a mistake made while doing business. For example, if a client accuses you of giving them bad advice or making a mistake, it may provide protection. It is particularly suited to businesses that offer services for a fee and may be required to operate in certain industries.
Product Liability Insurance
Product liability insurance is essential for companies that manufacture, distribute, or sell physical products. It provides coverage in case a product that a company manufactures, distributes, or sells causes harm.
Workers' Compensation
Workers' compensation insurance provides employees with benefits should they become injured or ill from their job. It can help to cover their medical care and replace most of their lost wages if they need to take time off from work to recover. It can also provide disability benefits and death benefits, such as funeral expenses, if a person dies from a work accident or job-related illness.
Cyber Insurance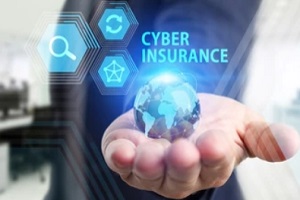 Cyber insurance is a popular type of insurance policy that offers broad coverage to protect businesses from risks related to technology. Data breach insurance can help a company to respond to breaches, while cyber liability insurance offers coverage that can help businesses respond to and recover from cyberattacks. For example, it may cover the costs related to notifying affected parties of the breach and offering them credit monitoring services, along with public relations services to help restore the company's reputation.
Get in Touch With The Insurance Professionals
Insurance is a great way to protect your business from the unexpected. The team at CI Solutions will work with you to determine your company's risks and create a comprehensive policy that can address all of your concerns.